Rio Tinto has updated the estimated remaining diamond-bearing ground available at its 100%-owned Argyle Diamond mine in the East Kimberley, Western Australia.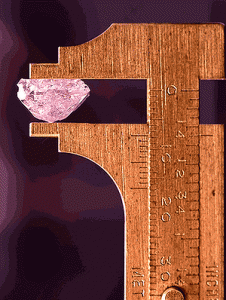 During 2016, estimated resources fell 66% – from 44 million to 15 million tonnes, compared to the previous year. According to the company, "previously reported Mineral Resources included mineralisation that could support a potential extension of the currently planned mine life."
Rio Tinto added that: "As mine life extension options are under ongoing review, the reported Mineral Resources have now been restricted to those parts of the mineralisation which can be potentially developed, mined and processed during the existing mine-life defined by the current underground operation. It is for this reason that there has been a material reduction in reported Mineral Resources in 2016."
During a briefing to announce Rio Tinto's annual profit last week, CEO Jean-Sébastien Jacques confirmed that plans to invest essential fresh capital in Argyle were under review. The mine needs the extra funds to expand its underground operations by undertaking a new block cave, a mining technique that requires a high level of initial capital to create an artificial cave, with the roof progressively blasted and gravity doing much of the heavy lifting as ore falls. Rio Tinto is analysing whether it can justify the cost of a new block cave on an orebody that is getting deeper and narrower.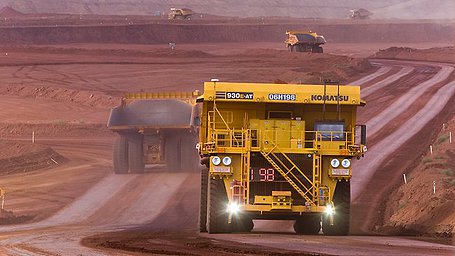 In a way, what is happening at Argyle is re-run of what happened at WA's only other diamond mine, the Ellendale project near Derby, which led the market with its production of top-quality vivid yellow gems. Like Argyle's world-class pinks, the Ellendale yellows commanded a premium price; but there weren't enough of them in a mix dominated by low-value, low-grade, stones to make the mine profitable enough.
Once rated the world's biggest single source of diamonds, Argyle has always produced small low-quality gems in abundance in addition to its super-high-quality pinks, but the pinks are not sufficient enough in quantity to have a meaningful effect on the mine's financial performance. Natural decline affects all diamond mines, with their fate a predictable outcome of ore grade and market demand for the type of gem being produced.
While Rio Tinto has not changed its estimate of the mine's life-span which sees production continuing until 2021, the new mineral estimates have greatly decreased the possibility of further investment to extend the life of the mine.
Sources: Rio Tinto Notice to the ASX March 2017, WA Business News