It was yet another record-breaking week on financial markets to start December, with equity prices climbing to yet another all-time high, even as the spread of COVID-19 in the Northern hemisphere continued to worsen, and economic data highlighted continued stagnation in the global economy.
Short-term, the sea of liquidity that is being pumped into markets could see them continue to trend higher, though with many stock markets priced at or near all-time highs, the outlook for returns in the five to ten years ahead is far less rosy, with many investors at risk of losing substantial sums of wealth.
Whilst stock markets are getting the attention, the investment case for hard assets like pink diamonds continues to build, with a number of positive developments taking place over the last few weeks.
In this market update we look at these developments, and why they support the idea of including pink diamonds in a well-diversified portfolio.
A truly record-breaking Tender
Whilst it is yet to be formally announced, it looks like 2020 Argyle Diamond Tender, titled One Lifetime, One Encounter, is in the process of closing, with some of the largest names in the coloured diamond industry successfully bidding for these truly precious and unique stones.
In the discussions that we have been having with our counterparts and contacts within the industry, it looks like the prices that have been paid for these diamonds are anywhere between 20%-50% higher than prices for Tender stones last year.
That is not a misprint, with this staggering price increase speaking to the intense and growing demand that is being seen around the globe for these truly unique and rare coloured diamonds.
Whilst this does not mean every single pink diamond on earth will have shot up in value by the same amount, there is no doubt that these kinds of price increases will cascade across the entire pink diamond universe.
In so doing, we remain confident that the 2020 Argyle Tender will prove to be one of the key catalysts that kick starts what we believe will be a multi-year bull market in investment grade pink diamonds.
The fact that we are in the perfect monetary, macroeconomic and monetary environment for hard assets like pink diamonds to prosper only reinforces this point, with this unique asset class likely to outperform most if not all traditional investments in the decade ahead.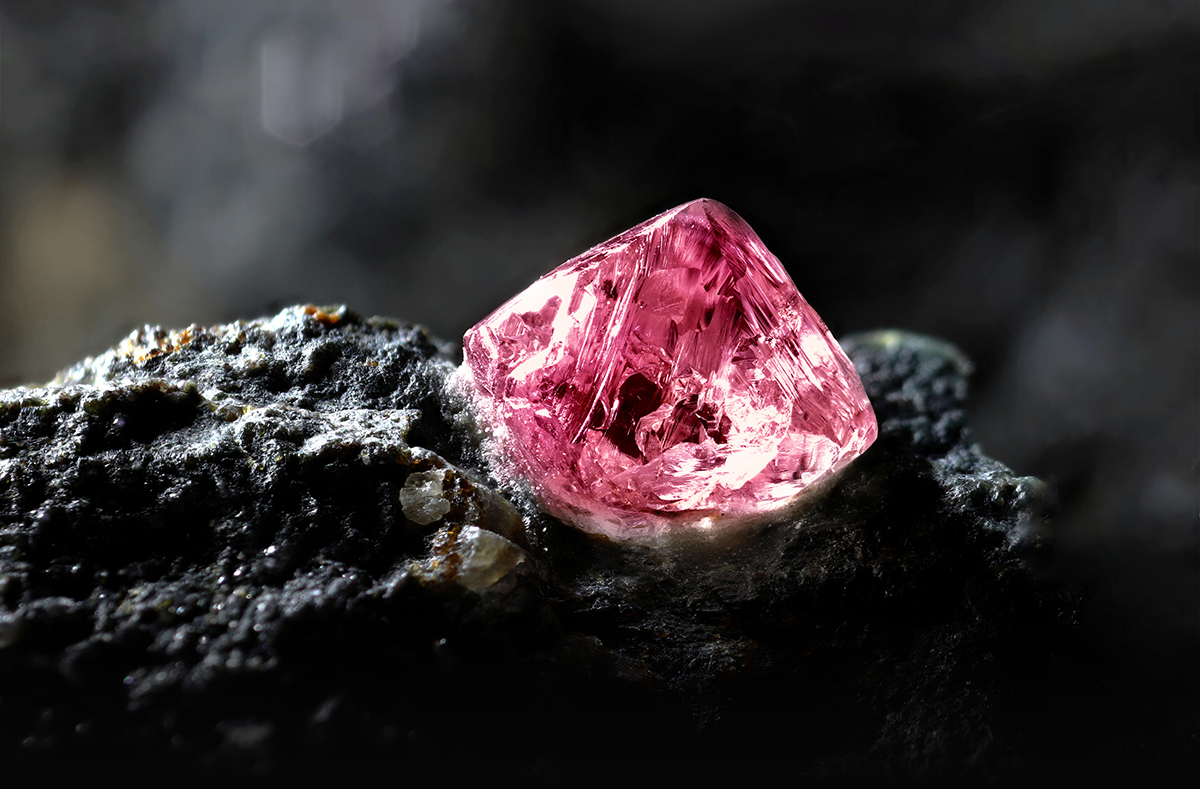 Beautiful pink diamond found
Last week it was revealed that Perth-based miner, the Lucapa Diamond Company discovered a 46-carat gem at its flagship Lulo Diamond Mine, which is located in Angola. The gem was the largest ever discovered at the Mine.
From this 46 carat gem the company produced two pear-shaped diamonds weighing 3.3 carats and 2.3 carats, as well as a 15.2 carat heart-shaped diamond
It is important to remember that the closure of the Argyle Diamond Mine didn't bring the entire production of pink diamonds to a halt globally. What it did do was reduce the new supply by roughly 90%, with other diamonds mines, like the Lulo mine in Angola responsible for the remaining 10% of global production.
Our view is that the continued discovery, and much lower rate of production of pink diamonds globally is good for the industry, and good for investors. Discoveries like this will continue to generate positive attention regarding pink diamonds and keep them front of mind for investors.
That is important in a world where multiple asset classes are constantly competing for a share of investor portfolios.
Continued discoveries of high-quality pink diamonds will also encourage investors to learn more about the industry, and the demand and supply trends that dictate the pricing of these stones over the medium to long-term.
And as investors learn more about these trends, they will increasingly realise how constricted the supply side of the equation is, due to the closure of the Argyle Diamond Mine.
Indeed, this was the exact view of Stephen Wetherall, the Chief Executive of Lucapa, who in recent news reports noted that pink diamonds, which constitute less than 0.1% of global diamond production, were only going to become scarcer now that the Argyle Diamond Mine has closed.
We obviously echo those views and agree with them 100%.
To them we would simply add that given their provenance, it is no surprise that pink diamonds from the Argyle Diamond Mine command such a premium from a price perspective today, with that premium only likely to grow in the years ahead.
Add all that up and we see it as great news for pink diamond investors, including our clients at Australian Diamond Portfolio.
As always, we hope you've enjoyed this week's edition of "In the Loupe" and look forward to any questions or comments you may have.
.