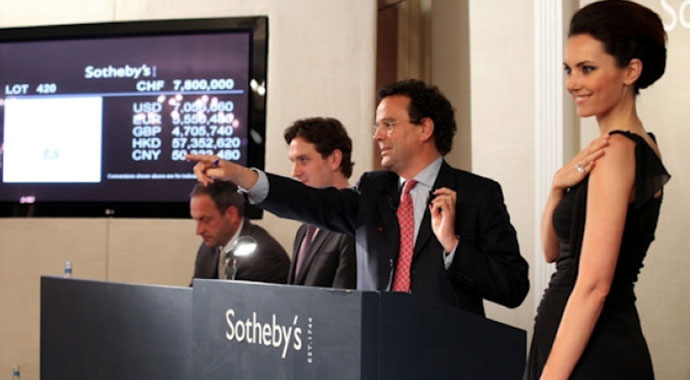 Coloured diamonds fetched healthy prices on Wednesday, with rare and large pink and blue stones finding new owners, paying in the double-digit millions for "rare treasures", according to Sotheby's.
London-based jeweller Graff Diamonds Ltd bought the highest value piece, a step-cut fancy intense pink diamond weighing 17.07 carats, set in a ring, for 20.8 million Swiss francs ($20.75 million), far exceeding its pre-sale estimate of 11.8-14.7 million francs, according to auction house specialists.
Additionally, Graff scooped up a fancy intense pink diamond ring weighing 13.20 carats for 16.2 million francs.
The "Sky Blue Diamond", a rare large blue stone set in a ring by Cartier, sold for 17.1 million Swiss francs ($17.06 million).
The emerald-cut blue diamond weighing 8.01 carats, from a private collection, had been estimated at $15 million to $25 million.
The stone was graded fancy vivid blue, the highest possible colour grading, awarded to barely 1 percent of blue diamonds submitted to the Gemological Institute of America (GIA), according to Sotheby's.
At Christie's on Tuesday, a pear-shaped pink diamond sold for 18.127 million Swiss francs ($18.11 million) to an Asian collector bidding by telephone. The sale, which fetched 97 million francs, was marked by "healthy prices", it said.
In all, the Sotheby's sale netted 136.7 million Swiss francs ($136.39 million), with 87.4 percent of the 341 lots sold. Four pieces brought more than $10 million each.
"Coloured diamonds are very much in demand still, and very healthy," David Bennett, worldwide chairman of Sotheby's International Jewellery Division, told reporters after conducting the semi-annual sale at a Geneva lakeside hotel.
"People who want the rarest and the most beautiful are seeking out these rare treasures," Bennett said.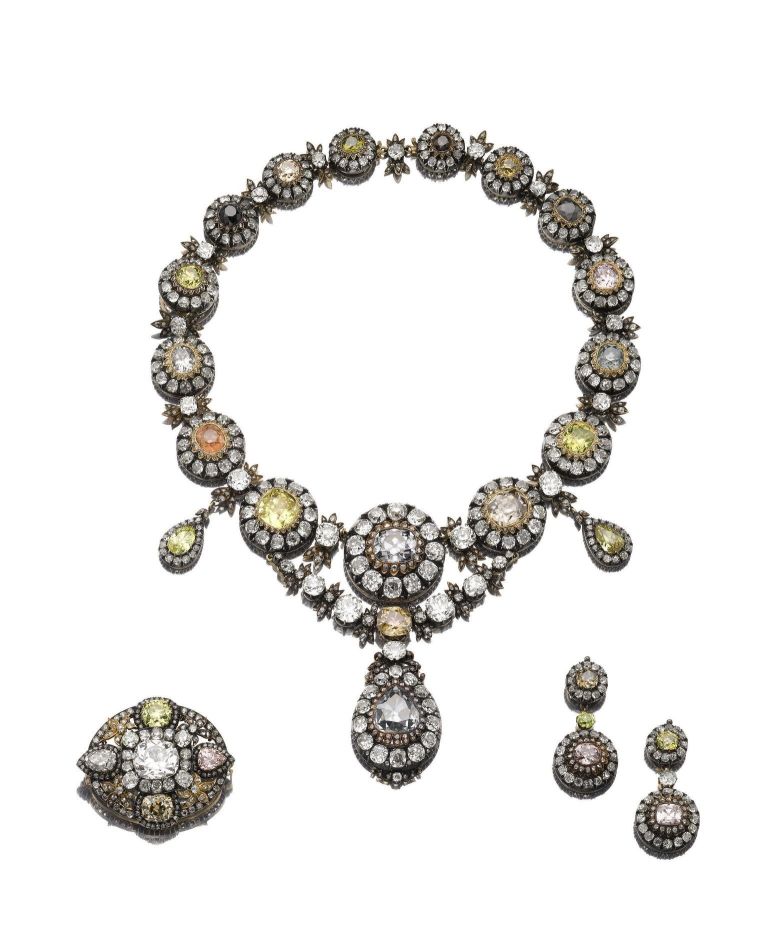 Meanwhile, a diamond necklace from the Russian crown jewels, commissioned by Catherine the Great (1729-1796), failed to sell, stranded on the block after failing to meet a secret reserve price set by the owner. Its pre-sale estimate was $3 million to $5 million.
The royal piece, with a diamond bowknot clasp, was kept in a strong room of the Kremlin during World War One and sold by the Bolshevik government as part of a 1927 auction.
A 19th-Century Russian historical piece, a parure of white and Coloured diamonds estimated at $3 million to $5 million, also stalled.
Catherine I of Russia, second wife of Peter the Great, may have given it to the Ottoman Sultan Ahmed III as part of a "ransom" to help negotiate the end of the siege of Pruth in 1711, Sotheby's said.