Earlier this week we shared a fantastic article in the South China Morning Post (accessible here) which looked at the pending closure of the Argyle Diamond Mine and discussed the implications for prices in the years ahead.
In this report we wanted to share some specific sections of that article, starting with the following extract, which is sourced directly from it.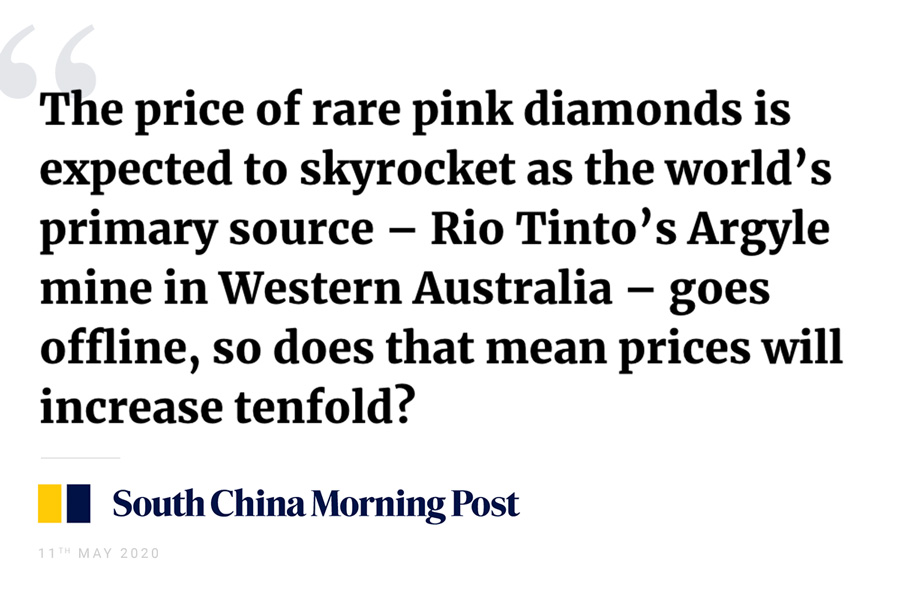 The article touches on several themes that will be familiar to clients of Australian Diamond Portfolio, notably the fact that the Argyle Diamond Mine is scheduled to close in 2020, and once it does, there will be a roughly 90% reduction in the number of new coloured diamonds that will come to the market each year.
Astute investors are already buying in anticipation of the price gains this will likely lead to in years to come. Diamond insider, Harsh Maheshwari of Kunming Diamonds, was quoted in the article, where he noted that since the second half of 2019, a number of jewellers have reported a level of requests for Argyle pink diamonds that they had not seen previously.