It has been a week of cascading losses on global equity markets, as fears over the spread of coronavirus continue to spread. Far from being contained as we all hoped, it looks to have spread, with the number of cases seen globally rising by the day.
The impact on the economy will be meaningful, with United Airlines withdrawing their forecasts for 2020 due to the impact of the virus. They have reported a 75% decline in near term demand for flights to the Pacific, and essentially a 100% fall in demand for flights to China.
Markets, which at first didn't seem too concerned about the impact of the virus on the global economy, are beginning to wake up, and the result isn't pretty.
This can be seen in the table below, which shows the performance of a range of equity markets around the globe. As you can see, it is an unrelenting sea of red, with all of them falling meaningfully.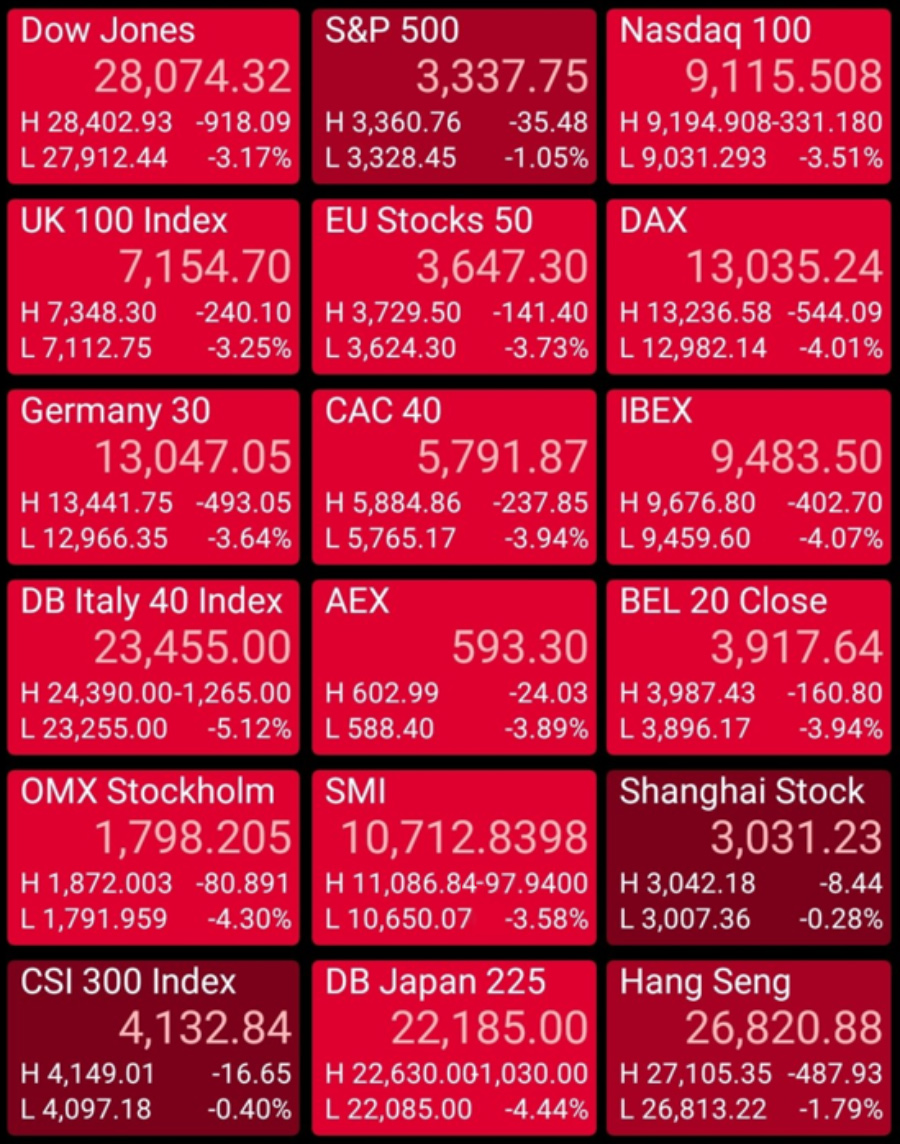 Losses were particularly acute in Europe, no surprise given a number of cases of coronavirus have been identified in Italy, with fears that it will spread across the continent.