Australian Diamond Portfolio is proud to release the second annual edition of our proprietary Pink Diamond Index (ADPPDI).
Built using price data provided by our global supplier for more than 14,000 pink diamonds from the Argyle Mine, the ADPPDI offers unparalleled insight into the performance of the pink diamond market.
The results from the ADPPDI demonstrate that in the year to the end of June 2022, pink diamond prices surged higher, increasing by approximately 20% on average.
This price increase, which follows from the strong gains seen in the previous financial year, is particularly impressive given the challenges other asset markets have faced in the last twelve months.
The fact that pink diamonds have continued to see strong price growth demonstrates the continued demand for this truly beautiful, and genuinely scarce asset class. This is particularly evident in Australia, with demand from individual investors and SMSF trustees soaring in the last financial year.
Our latest ADPPDI report contains detailed information on:
The overall performance of the pink diamond market.
A breakdown of performance by colour intensity.
An analysis of price increases by diamond size.
A comparison of pink diamond performance vs other asset classes.
Industry developments supporting the future growth of pink diamonds as an asset class.
An update on the supply and demand dynamics driving the pink diamond market.
As the report makes clear, we think the future remains very bright for pink diamonds, with this market continuing to offer great investment potential.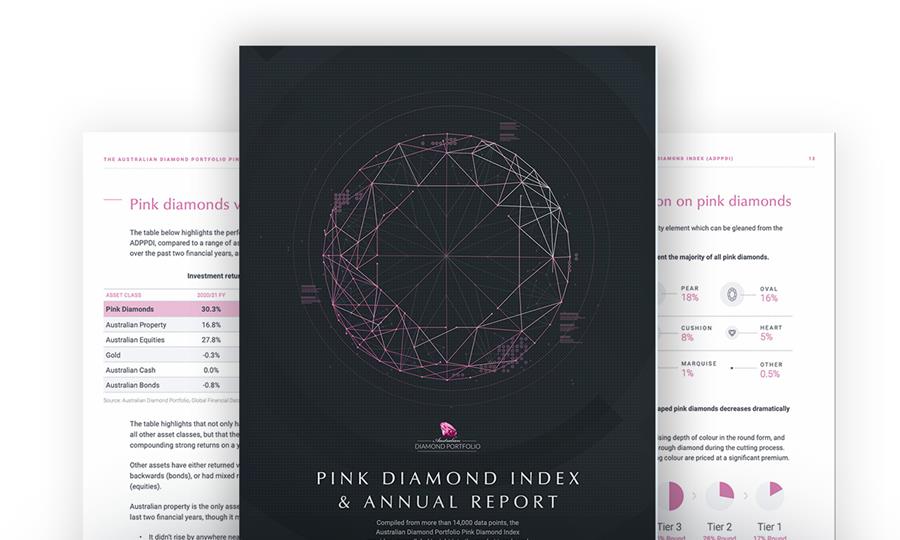 If you would like to discuss the report and its findings, or how Australian Diamond Portfolio can help you access the pink diamond market, please don't hesitate to get in touch.