It's hard to believe that yet another financial year has begun, with July almost over already.
Given the ongoing disruption in Australia due to COVID-19, many could be forgiven for thinking it's Groundhog Day.
But while day to day life might seem like it's on hold, financial markets, and the opportunities they offer investors, are as fast moving as ever.
Indeed, now is the perfect time to take stock of one's portfolio, and make sure you are best positioned to maximise the profitable opportunities available in the investment marketplace today, while avoiding the multiple risks that are also on display.
The Australian Diamond Portfolio Annual Report
We are proud to use this week's market update to launch our latest Australian Diamond Portfolio annual report.
As usual, our annual report is packed with a range of must-see information for any diamond investor, including:
A review of financial markets and the global economy over the last year.
Analysis of the latest developments in the Australian economy, including a look at share and property markets, superannuation funds and the Australian dollar.
An update on the performance of pink diamonds, utilising pricing data Australian Diamond Portfolio has collated covering upwards of 10,000 pink diamonds.
The closure of the Argyle Diamond Mine.
The outlook for investment going forward, and why pink diamonds are one of the best investment opportunities available to investors today.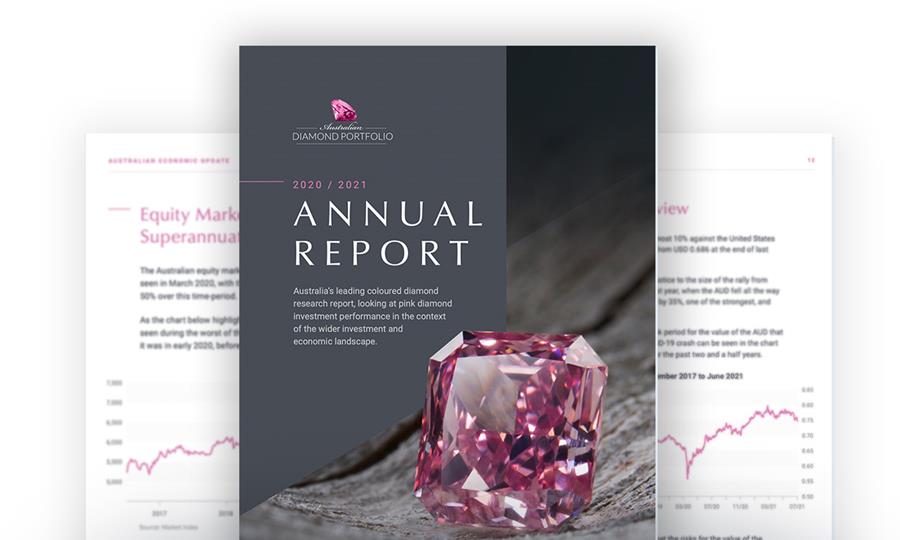 As always, we hope you've enjoyed this week's edition of "In the Loupe" and look forward to any questions or comments you may have.