Thankfully, we are seeing some progress in the battle against COVID-19, with new case numbers in Australia beginning to decline, and Victoria set to announce a plan out of lockdown this coming weekend.
In this market update we discuss the latest developments in the diamond market, focusing on recent discoveries in Australia, and why those discoveries only reinforce the importance of the Argyle Diamond Mine to the market.
We also touch briefly on the continued rally in financial markets, and why astute investors are using that rally, which isn't based on improving economic fundamentals, to diversify their portfolio by investing in assets like pink diamonds.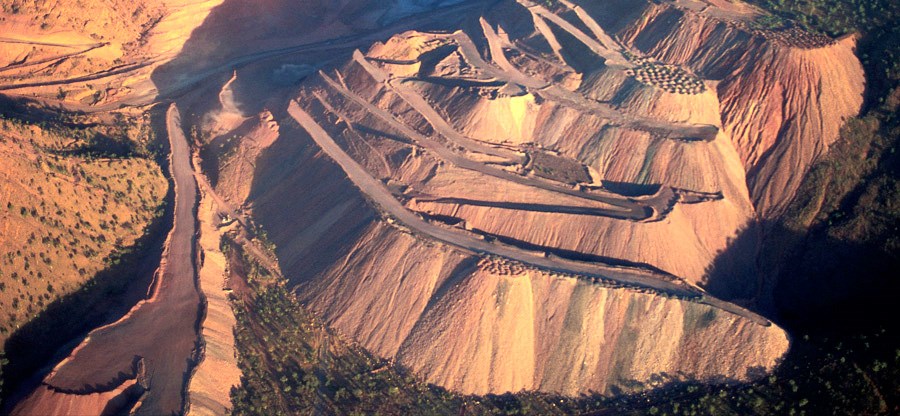 There will only ever be one Argyle Diamond Mine
In late August, the ABC ran a story about an exciting discovery of rare yellow diamonds at the Ellendale diamond field in the far north of Western Australia.
Whilst it's great news for the industry, and for those who like to wear yellow diamonds as jewellery, discoveries like this do nothing to alter the supply profile of the pink diamond market, nor dampen their investment appeal.
Indeed, if anything, they only reinforce how unique the Argyle Diamond Mine is, and why its closure by the end of 2020 only adds to the bullish case for pink diamond investment.
There are multiple reasons for that, including the following:
Whilst Ellendale was once a meaningful diamond mine, it was better known for yellow diamonds rather than pink diamonds, with the mine once producing upwards of 50% of the world's yellow diamonds. Diamond consultant David Fardon has commented on this specifically, noting that; "historically there's been some beautiful yellow diamonds produced out of the Ellendale mine".
Pink diamonds have been a much stronger performer than yellow diamonds over time. For example, whilst pink diamonds have risen by more than 10% per annum over the last 15 years, yellow diamonds have only risen by 1% to 4% per annum, depending on the category.
As another way of visualising the value discrepancy between yellow and pink diamonds, why pink diamonds are typically a superior investment, and why they are the diamonds we focus on sourcing for our clients at Australian Diamond Portfolio, consider the following.
Yellow diamonds are typically valued at 2 to 4 times the price of a white diamond of similar size and quality. Pink diamonds on the other hand are typically valued at 25 to 50 times the price.
That's a pretty clear illustration of the superior value that the market attributes to pink diamonds, with this value discrepancy only set to grow once Argyle shuts down.
As Fardon notes: "The Argyle pink diamonds are the rarest and most special of all the fancy coloured diamonds" with the pinks and purplish pinks that the Argyle Diamond Mine is famous for "in a league of their own".
From an investor perspective the key takeaways from this can be summarised as follows:
Whilst all coloured diamonds have value, it's typically just pink diamonds that offer the best investment potential.
The closure of Argyle in late 2020 will be the key driver of the pink diamond market going forward, even if the Ellendale mine does increase its output of yellow diamonds.
These are messages we regularly communicate to our clients at Australian Diamond Portfolio, and are part of the reason why it is helpful to utilise the services of a specialist diamond broker when investing in this asset class.
Astute investors take advantage of market rally
Despite the ongoing threat from COVID-19, the last five months have seen some of the best performance ever delivered by the share market, with the S&P 500 in the United States for example up by more than 55% since late March 2020.
This culminated in the extreme rally that we have just seen the market deliver last month, with markets delivering their best August monthly return in more than 30 years.
Many stock markets are now back near, or indeed at all-time highs. This is terrific news if you are a seller of shares, but probably not such great news if you are a buyer at these prices, as there is now huge downside risk apparent in financial markets.
To that end, we aren't surprised that we are seeing investors take advantage of this market rally by reducing the size of their stock portfolio, so that they can increase their allocation to alternative assets. Indeed, this has become a regular topic of conversation with our clients at Australian Diamond Portfolio.
At the end of the day, as much as we wish COVID-19 was fully dealt with, and a strong economic recovery was soon to begin, the truth is very different. Make no mistake, there are significant challenges ahead for the economy, and for investors trying to manage their portfolio.
This makes it more important than ever that investors are truly diversified, with meaningful exposure to discrete hard assets, including pink diamonds.
As always, we hope you've enjoyed this week's edition of "In the Loupe" and look forward to any questions or comments you may have.