This article originally appeared in the The Market Herald.
---
Up until November last year, Western Australia's renowned Argyle mine was producing some of the best and most sought after coloured diamonds in the world. Among which, the mine's pink diamonds shone brighter than the rest. At least in terms of profit potential.
Throughout its 37 year history of mining, Argyle discovered more than 865 million carats worth of rough diamonds. Of those millions of carats, the famed pink diamonds have been said to barely fill two champagne flutes. In terms of numbers, just 1 in 100,000 carats of diamonds is classified as pink.
Paired with the fact that Argyle was the prime producer of pinks, accounting for more than 90 per cent of the world's pink diamonds before its closure, it's not hard to see why Argyle's pink diamonds are so sought after. Described as "the heritage gemstones of the future," Rio Tinto's 70-strong rare pink and red diamond tender attracted record-breaking bids.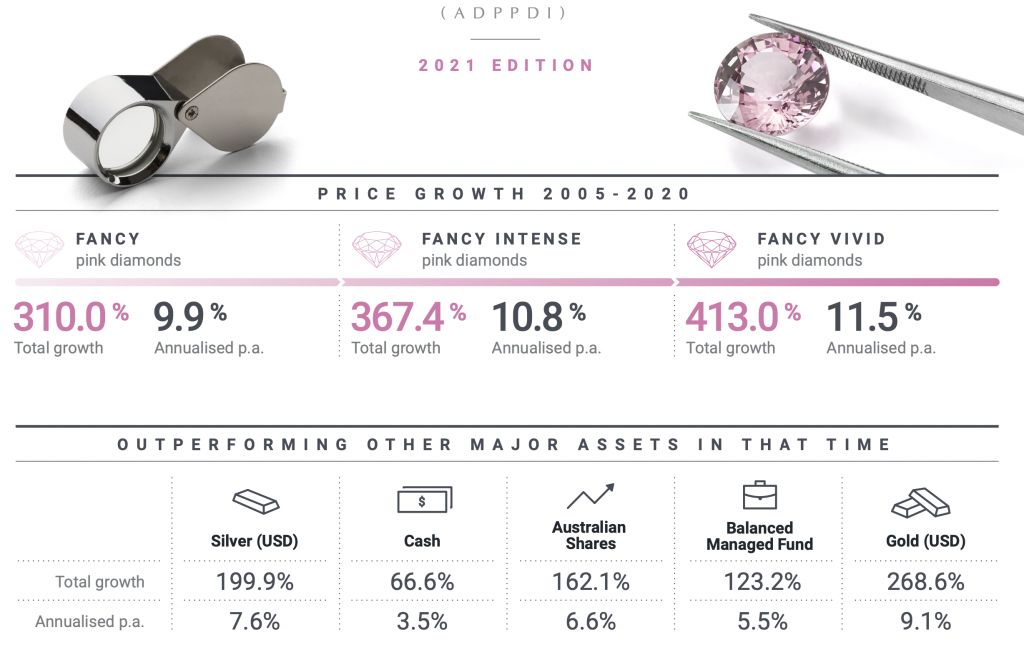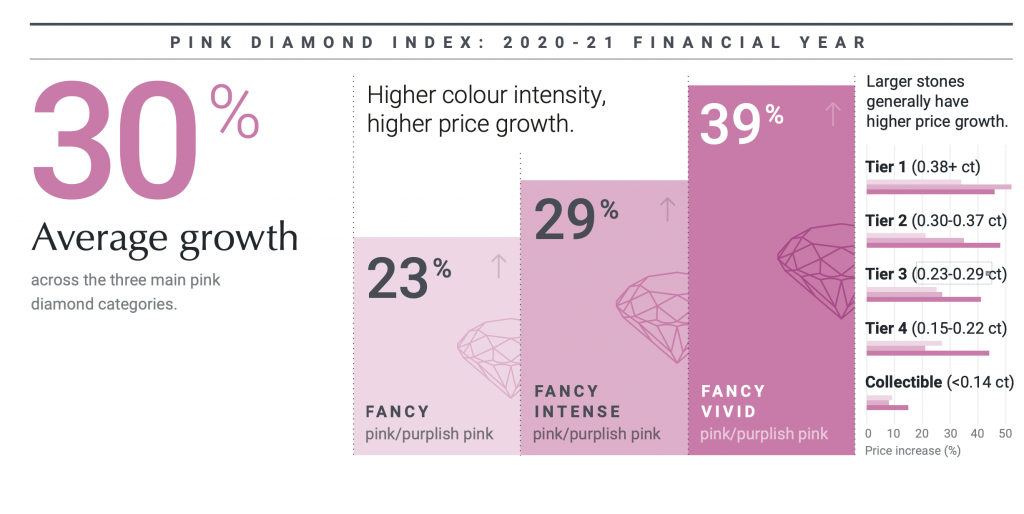 An asset outperforming gold
Characterised by a distinctly warm pink hue, Argyle's pink diamonds are recognised as some of the best quality pinks in the world. And with no new sources of pink diamonds to replace Argyle, these extremely rare gems can command up to 50 times the price of a white diamond. Subsequently, buyers are purchasing pink diamonds as a medium to long-term investment rather than for luxury jewellery.
In a testament to the growing interest and investment in this unique asset, Australian pink diamonds have outperformed gold, shares and cash as an asset class, appreciating in value by an incredible 30 per cent throughout the past 12 months, according to a report published by the Australian Diamond Portfolio.
With experience pricing and coordinating Argyle's pink diamond tenders for Rio Tinto, William Gant, now Managing Director of L.J. West Diamonds, has seen the increasing growth in appreciation for pink diamonds on either side of the industry. But not all Argyle pink diamonds are created equal.
"There's a significant difference in the level of interest between Argyle certified pink diamonds, Argyle origin verified pink diamonds and just pinks," he said, explaining that Argyle certified pinks will have a laser inscription on the girdle.
However, as Argyle didn't start to do these inscriptions until 2005, Argyle certified pink diamonds can be hard to come by. For that reason, Mr Gant explained there is a willingness for people to pay a premium for the peace of mind an inscription can offer, or that an Argyle origin verification, conducted through the Gemological Institute of America can offer.
As for the future of L.J. West Diamonds, Mr Gant pointed out that the Argyle pink diamonds are "akin to artwork", or more specifically, "to a famous artist that has just passed away". Like the works of Monet and Picasso, these rare gems are poised to significantly increase in value and so Mr Gant said that L.J. West Diamonds will continue to draw from its significant inventory of fancy coloured diamonds it has been building since the 1990s while revitalising old stones.
A new investment strategy
One organisation meeting the growing interest in investing in pink diamonds is specialist diamond brokerage, the Australian Diamond Portfolio.
Providing everything from certification to storage and selling, the Australia Diamond Portfolio is well versed in the expensive world of pink diamonds. Executive Director, Anna Cisecki, spoke to the accessibility of pink diamonds as an investment opportunity.
"It's a market that everyday investors can invest in," she said, noting that some pink diamonds can start from just A$20,000.
In terms of the insurance and storage costs associated with investing in a pink diamond, Ms Cisecki said that "costs are quite nominal", pointing out that a safety deposit box at the Australian Diamond Portfolio costs just A$270 per year.