The first quarter of 2020 will go down as one of the most volatile in the history of financial markets, with the growing threat of coronavirus, and the emergency steps to contain its spread causing a meltdown in equities markets and huge moves in the value of foreign currencies.
The ASX 200 in Australia lost more than 30% of its value at one point during the month and ended up down by almost 25% for the quarter, its largest quarterly fall on record. Bigger picture, the market is now back at levels first seen in 2006, as the chart below highlights.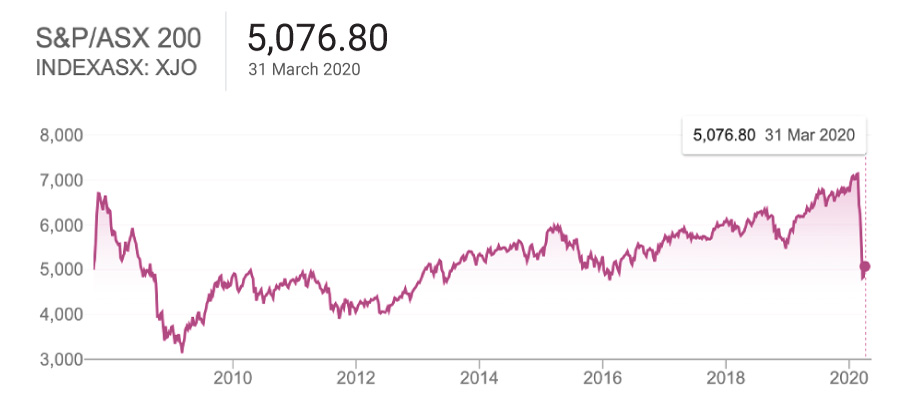 Similar moves have also been seen in the S&P500 in the United States and other parts of the developed world, with years of gains wiped out in a matter of months.
The speed of the collapse has caught nearly everyone by surprise and has led to a notable surge in the number of investors looking to diversify and protect their wealth with hard tangible assets.