Australian Diamond Portfolio makes certain the authenticity of any diamond purchased is verified.
Certification is one of the most important elements when purchasing a rare fancy coloured diamond, authenticating its status as a natural diamond and listing the specific characteristics of the diamond for conclusive identification.
There are many different gemmological laboratories around the world that issue diamond reports, however for investment purposes Australian Diamond Portfolio only sources stones that come with a report issued by the Gemological Institute of America (GIA) and/or Argyle Pink Diamonds directly. These two reports are the most globally recognised & traded reports available on the market with respect to coloured diamonds.
GIA Coloured Diamond Grading Reports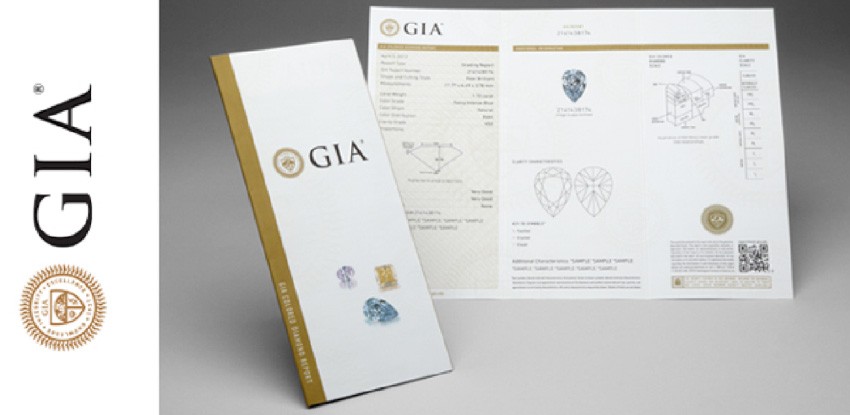 Established in 1931, GIA is the world's largest and most respected nonprofit institute of gemological research and learning. Because diamonds are so valuable, GIA believes it is essential for industry professionals to have a universal grading system when comparing diamond quality. It is out of this need that in the mid-twentieth century, GIA developed the International Diamond Grading System and the 4Cs as a way to objectively compare and evaluate diamonds.
The GIA Colored Diamond Grading Report provides a full quality assessment of a colored diamond including the color grade and color origin (natural or treated), carat weight, and clarity along with a plotted diagram of its clarity characteristics. In addition, the GIA Report will bear a unique serial number which is laser inscribed on your diamond, forever linking it to that report.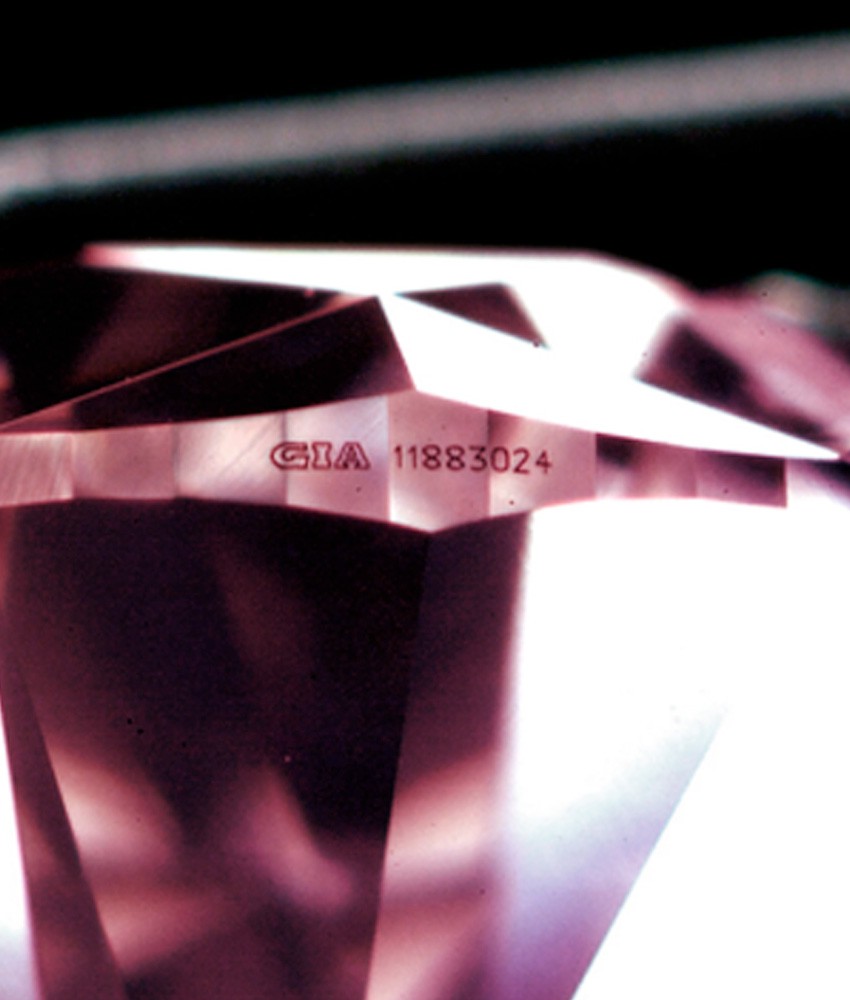 Argyle Pink Diamonds Gem Identification & Authenticity Document
The Argyle Pink Diamonds Gem Identification & Authenticity Document is a report issued directly from the mine, delivering with it a guarantee on the chain of custody from the mine to the point of purchase.
In addition, each diamond over eight points (0.08 carats) bears a unique lot number engraved on the girdle, again forever linking it to the physical diamond for conclusive identification.