This article originally appeared on The West Australian, Midwest Times, North West Telegraph, South Western Times, Narrogin Observer, Manjimup Bridgetown Times, Sound Telegraph, Busselton-Dunsborough Times and Augusta-Margaret River Times.
---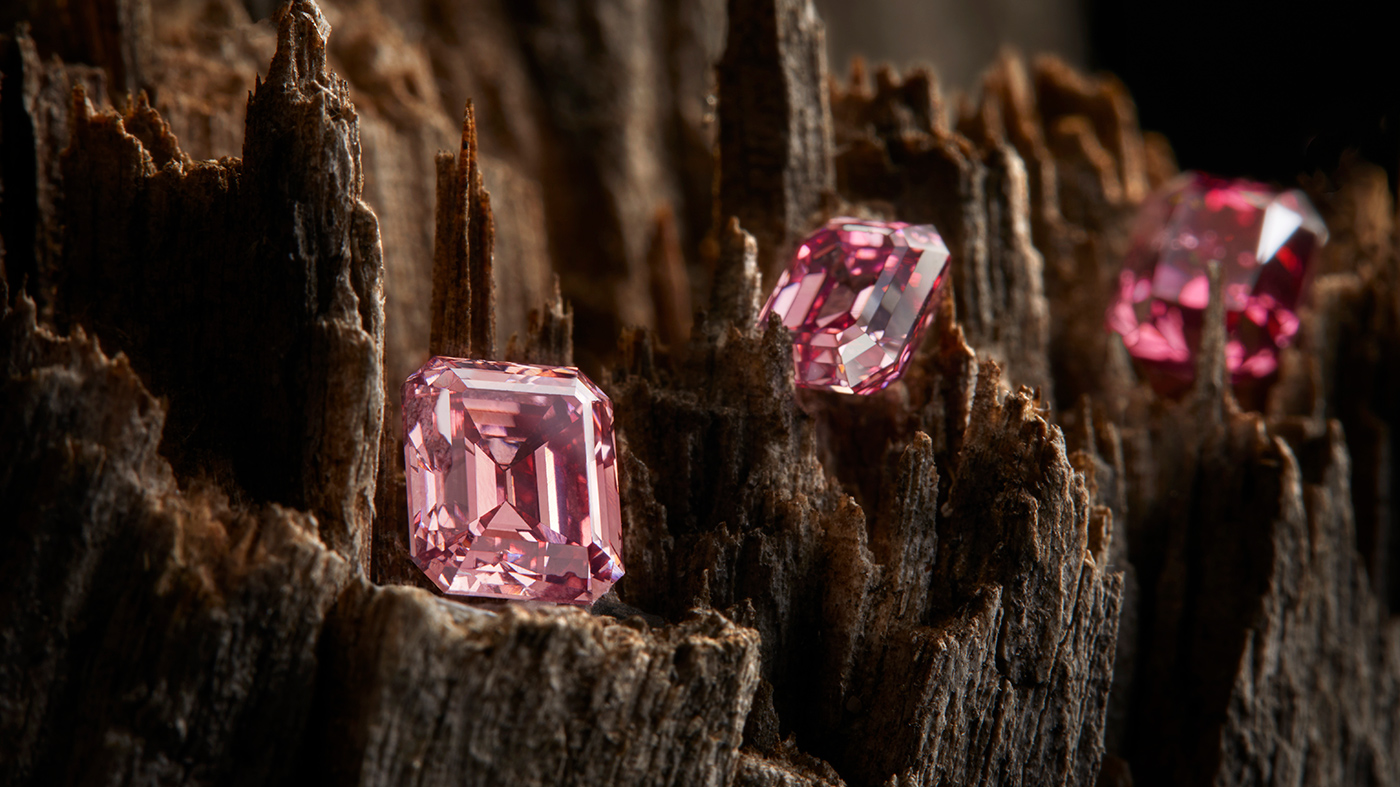 A bidding war for the last of the famed rare pink and red diamonds from Rio Tinto's now-shuttered Argyle mine in the Kimberley has smashed sales records for the precious stones.
Rio said Thursday that its 2021 tender for the collection of 70 diamonds from the mine, which closed in November last year, delivered double-digit sales growth and a record-breaking price performance across individual stones and for the overall collection.
Bids for the diamonds were fiercely contested by jewellery houses around the world in a series of virtual and face-to-face viewings, with 19 successful bids from nine countries.
The Argyle Eclipse, a 3.47 carat, radiant-shaped fancy intense pink diamond, was won by famed Australian jeweller and Argyle Pink Diamonds Select Atelier, Calleija.
Calleija was also the successful bidder for the Argyle Boheme, a 1.01 carat, radiant-shaped fancy red diamond.
With COVID-19 restrictions in place on the east coast, Calleija bid based on a virtual viewing of the collection.
Jeweller John Calleija said it was a privilege to be part of the historic tender.
"We are humbled to be the custodians of these uniquely Australian jewels and are delighted to be part of their enduring legacy," he said.
The other three hero diamonds from the collection were won by longstanding bidders in Singapore and the US.
Rio Tinto Minerals chief executive Sinead Kaufman said the sales result was a reflection of "the beauty, rarity and unique provenance of Argyle pink diamonds".
"They are also a testament to all those involved in taking these gems from a mine in remote Western Australia to the world;' she said.
Argyle has been the supplier of almost the world's entire stock of rare pink, red and violet diamonds for 38 years.
The Australian Diamond Portfolio on Wednesday said the end of production at Argyle was expected to trigger a bull run of at least a decade for pink diamonds.
Executive director Anna Cisecki said the increased rarity of the precious minerals and an expectation that no new sources of pink diamonds would be found for decades was contributing to the strong outlook.