Investment vehicle options
Australian Diamond Portfolio focuses on the physical diamond market, procuring diamonds as a tangible hard asset for our clients. A potential investor can also purchase diamonds from different suppliers including recognised brokers, retailers and also during auctions. When set in fine jewellery, the investment can also be enjoyed on a personal level, making it a popular option.
The diamond market offers a number of other ways to take a position in diamonds, some of which include the following: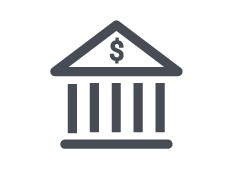 Investing in diamonds as a private banking client
In order to use this option, one would have to be a high-net worth customer of a private bank that deals with diamonds. These banks provide valuation and certification/authorisation facilities as well as procurement of diamonds for their clients, in partnership with licensed Investment Diamond Exchange organisations like the Singapore Diamond Investment Exchange (SDIX).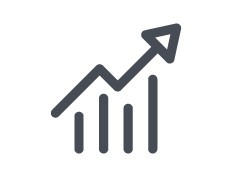 Obtaining shares in publicly traded companies in the diamond industry
This is a good substitute for buying the actual diamonds themselves. The value of shares purchased by an investor will depend on the position of the company they bought shares in. The value chain of diamonds is influenced by many factors and as such, investors stand a better chance when they buy shares in companies that are involved directly in the mining, cutting and polishing of the diamonds or companies that supply diamonds to other outlets. Companies like Alrosa, Tiffany's and DeBeers are some of the most reliable and popular ones. Investments can also be made by buying shares in companies that are involved in the technological aspect of the diamond value chain. This includes companies that produce exploration equipment, diamond detection and cutting machines.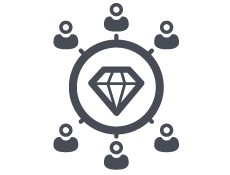 Making investments in financial products that are backed by physical diamonds
There are a small handful of asset management firms that allow investors to buy into a fund and put their money into rare diamonds held by the fund. The tradable assets in this case are the diamonds themselves, however the investor does not buy them directly, instead they purchase shares from firms that have these diamonds in holding. These shares enable the investors to own a proportion of the value of the diamonds the firms have in store. Swiss Asset Advisors and Diamond Capital fund are two of such companies that offer this service.