Rare coloured diamonds have strong long-term returns
The primary investment appeal of rare coloured diamonds stems from their long-term history of strong, stable gains.
This is particularly true for the three most traded categories of coloured diamonds recognised for their investment appeal: yellow diamonds, blue diamonds, and most notably pink diamonds. Since 1970, natural blue diamonds have doubled in price every 5 years, pink diamonds have doubled in price every 6-7 years, and fancy yellow diamonds have doubled in value every 8 to 10 years.
Below is a snapshot depicting the strong returns of these coloured diamonds relative to other traditional asset classes, since 2005.
Annualised Returns since 2005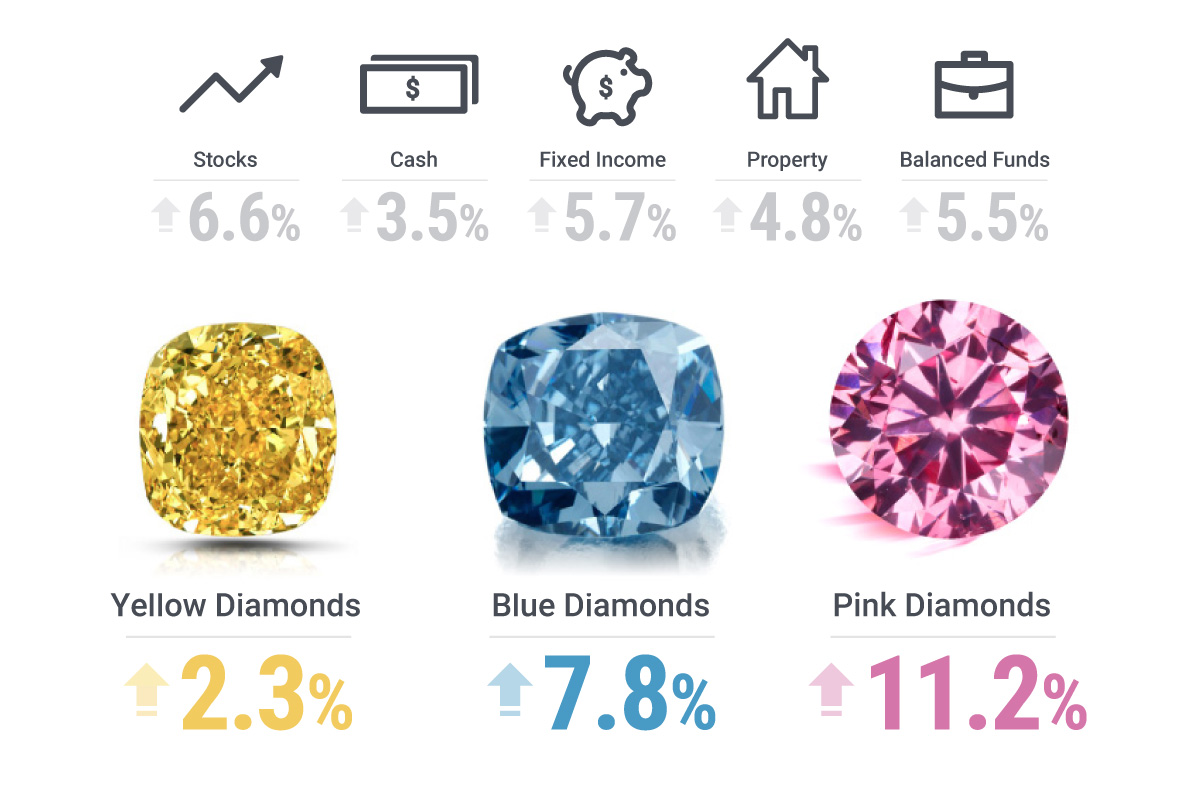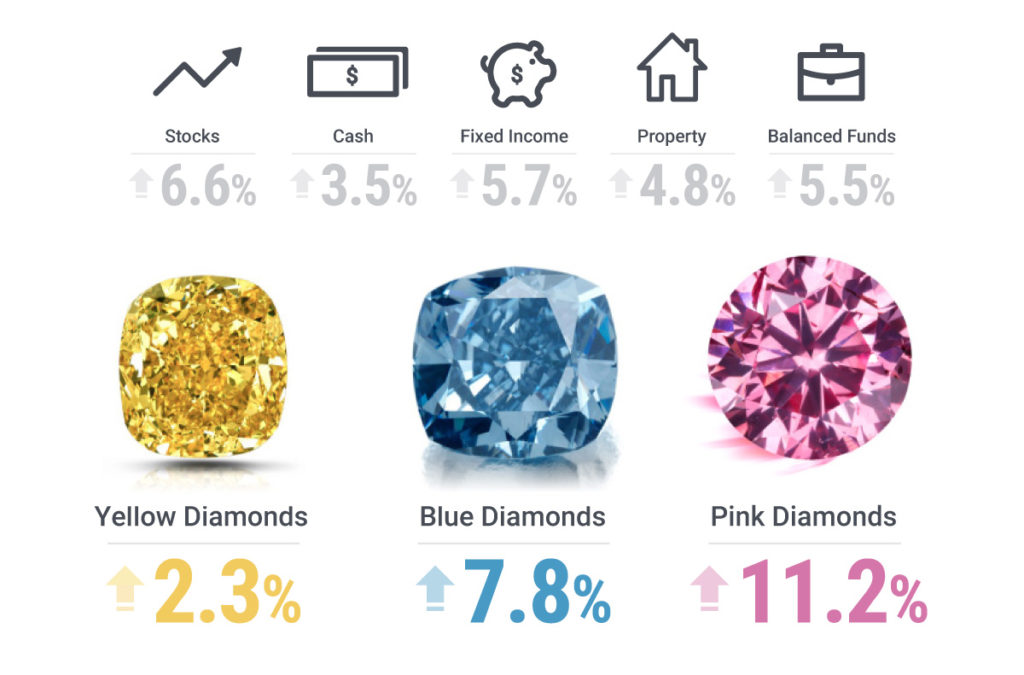 Source: ABS, UBS, FCRF, World Gold Council, Yahoo! Finance, Market Index, Chant West, ASX
To delve into what this performance looks like over time, below we see a composite representation of changes in price points gathered since 2005, based on a statistically significant sample size (tens of thousands of diamonds).
The index offers insight into variations in the appreciation of diamonds of different colours and sizes.
Historic growth of Pink, Blue and Yellow Diamonds to 2020
Source: Courtesy of The Fancy Color Research Foundation. All Rights Reserved.